In Memoriam: John Foster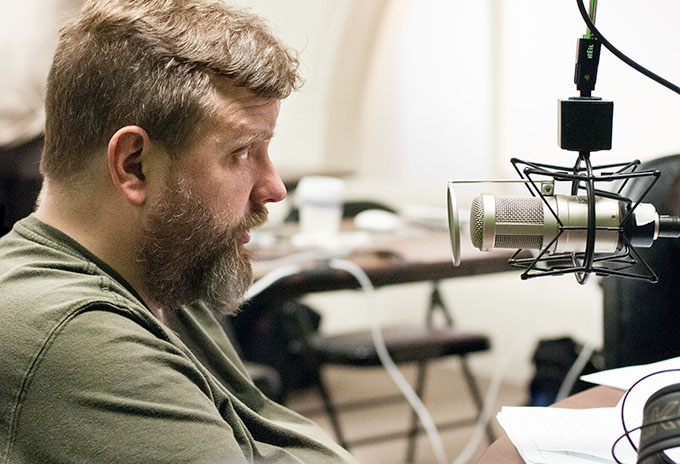 John Foster was brilliant, irreverant, funny, brutally honest, kind, a good friend.  It was with great sadness that I received a text from a mutual friend, Claudia Crask, letting me know that he had passed away this week.
John was part of the early podcasting days.  He brought his voice to various MacBreak, PXC and TWiT podcasts that informed and educated geeks worldwide at a time in which having access to this information and conversation was new, exciting, fresh.  He later went on to start his own podcasts that talked about beer and other things that were of interest to him.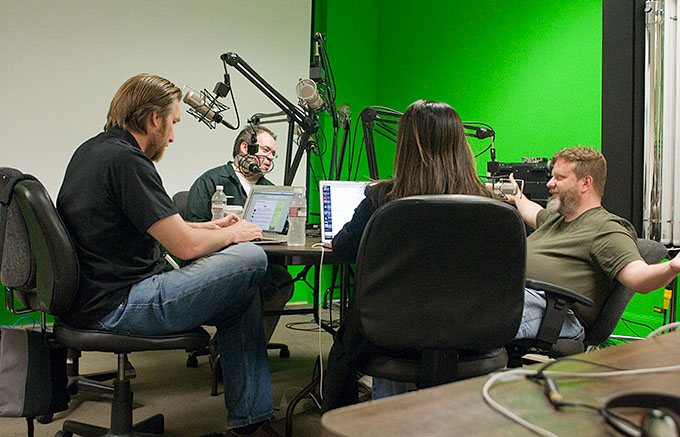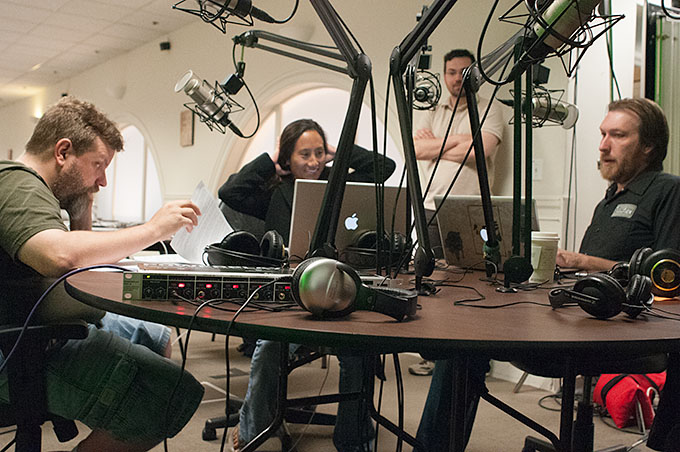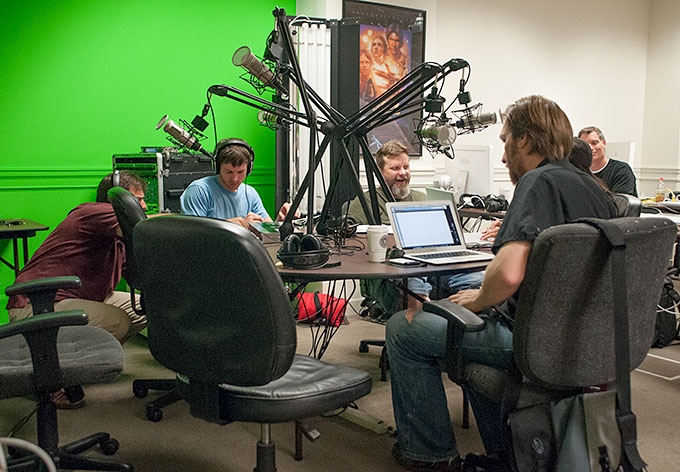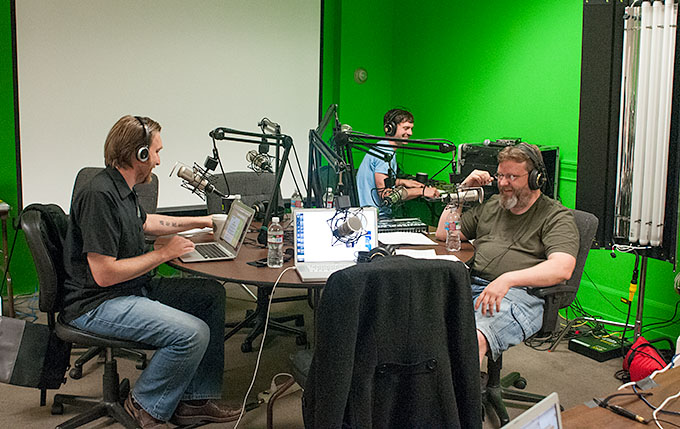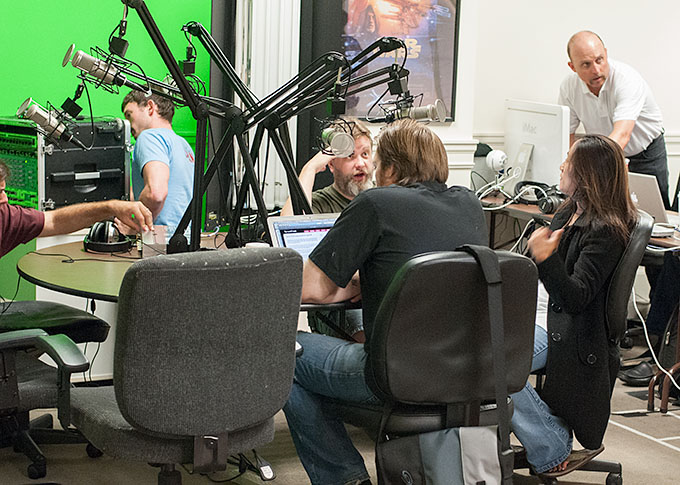 For those who know about the Pixel Corps, it was John who came up with the name during a conversation with Alex Lindsay in a San Francisco bar. For those who don't, the Pixel Corps was an innovative online forum as well as production studio, based in San Francisco. Pixel Corps Online was a vibrant community of people from all over the world who had an interest in visual effects and 3D. John became a popular as well as prominent member, being a trustworthy source of information and help except when he wasn't.  He was a computer hardware whiz, an After Effects genius (he had worked for CoSA) and had a really good eye if you were looking for critique on work. He was also well known among the seasoned members for playing practical jokes from time to time.  I won't go into long details about his promotion of a monitor cleaner that would remove dead pixels, but the amusement and confusion of members reading the thread, some having tried out the promoted software, finally had Alex begging him to please use his position of respect responsibly. He did, mostly.
John wrote an article called, "Rock Now," in which he encouraged people to not wait to do things, not wait for validation.  You want to be an artist, be an artist.  You don't need to be Michelangelo in order to call yourself an artist and you don't need to wait until you can paint like Michelangelo to show your work or get paid for work. Don't wait until you can afford the most expensive software or tool, work with what you have. Don't apologize for your tools.  People do amazing work when constrained in some way, and learning to do something with any tool will give you skills you can take with you as you grow.  I know he was proud of that essay and he reminded others constantly to rock now.
When I booked flights to San Francisco for work, I always pinged him to let him know when I would be in town so that he had time to choose a restaurant for us to visit.  He always came up with a cool place, whether a hole in the wall that had an amazing lunch menu or a place that had a good selection of California wines to go with dinner.
He was never short of opinions, most of them valid, and not all solicited.  He liked pirates, so when I was editing some tall ship photos, I sent a few images his way.  "That would look so much better if you took out the modern boats,"  was his response. I had been more concerned with the very crappy lighting, hadn't really been looking for critique, but I took out the boats following the tall ships.  He approved. 🙂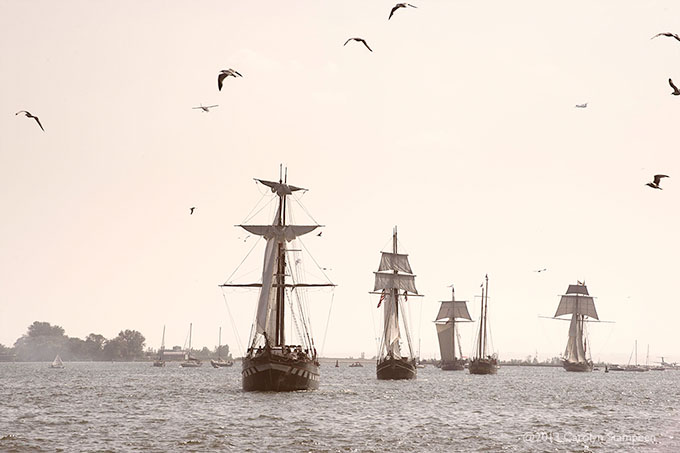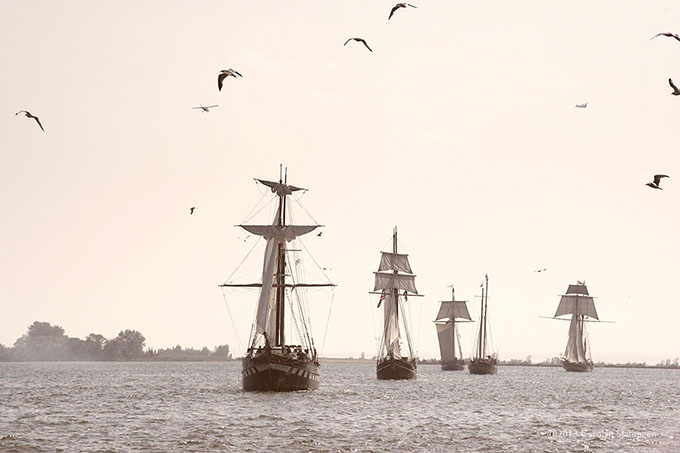 John also had health problems that became worse with age. These weren't age-related issues, as they began when he was a relatively young adult, but they were progressive.  I became concerned with his lack of answering emails over a year ago and when he finally, thankfully, replied, I was relieved. More health issues.  I won't go into them, but they were serious and meant that he went through more pain.  I told him that I would continue to send emails to let him know I was thinking of him, things that I hoped might bring a smile if not a laugh, and he shouldn't feel obliged to answer, and when he did feel up to it, he could let me know he was hanging in. So that's how it's been for over a year.  John loved to draw, loved dinosaurs and loved pirates.  He always responded to my pirate-themed emails.
There was so much more to John. When he was younger, he played the cello. When he was at a bar, he would draw on matchbook covers and leave them for others to find.  He loved astronomy and film cameras. So many skills, so many interests.  One of the first times I made it to San Francisco, he said, "we have to go out!"  And he took me to my first Bond movie.  When I talked about my wanderings around the city, he filled me in on the history of the areas I had visited.
I am glad that I did take time to tell him what his friendship had meant to me through the years.  I am disappointed that when I thought of him last week, I didn't send an email because I was trying to think of something I could add to make him laugh, but laughing has been a struggle for me for a while, so I put it off. It probably would have been enough to have just sent, "thinking of you."
Arrrr, matey, I'm glad that you will no longer be in pain, but you will be sorely missed. I wish I had had one more opportunity to let you know I was coming to town and you needed to pick out a great restaurant.