Morning Light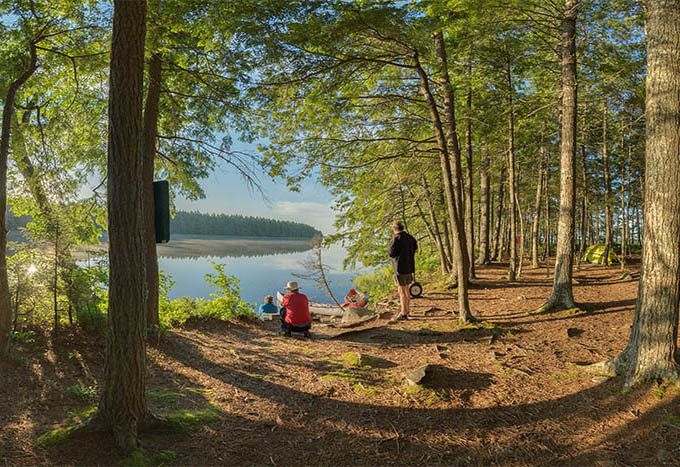 Click on the above image to enter a 360° scene. You may then drag through the scene to turn around.
My canoeing in Nova Scotia had been confined to the Bras D'Or Lake until last summer.  It wasn't for lack of places in which to dip a paddle in this province, but because I didn't discover wilderness camping until after moving to Ontario. It was then that Algonquin Park became an amazing refuge from the bustling city, a place in which to recenter and breathe air not full of car exhaust. Kejimkujik National Park is as much a canoe camper's paradise for Nova Scotians as Algonquin Park is for those in Ontario.
As with Algonquin Park, Keji is what I call luxury wilderness camping.  Not that glamping thing, but the parks are well-managed to protect the wilderness for future generations.  Camping is permitted at designated sites.  The sites in both parks have flat areas for tents, a latrine, and a fire pit.  Keji goes one step further by providing fire wood, and some sites have wind shelters and actual picnic tables.  Another bonus in the Keji sites are pulley systems already set up in appropriate trees, making it easy to pull food packs into the air, away from wildlife.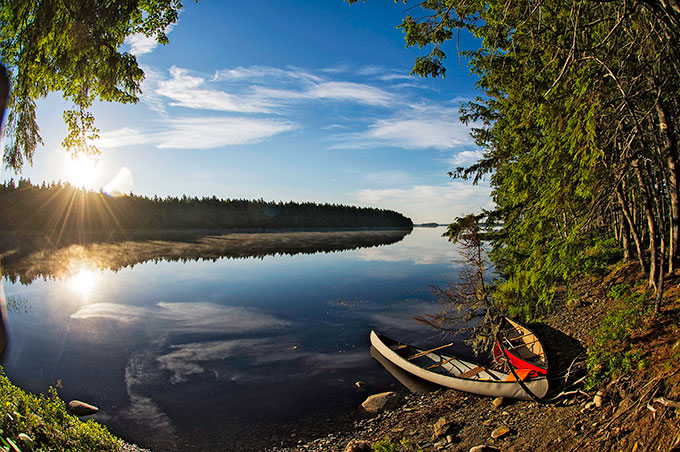 Turtles would sun on rocks and logs poking up out of the water, deer could be seen browsing trees along the shoreline as morning mist rose from water, dragonflies danced over water and birds called from trees.  As the sun set, frogs would begin singing, and as night settled, the Milky Way rose in the sky.  Keji is designated a night sky preserve, so this is a splendid place, day and night.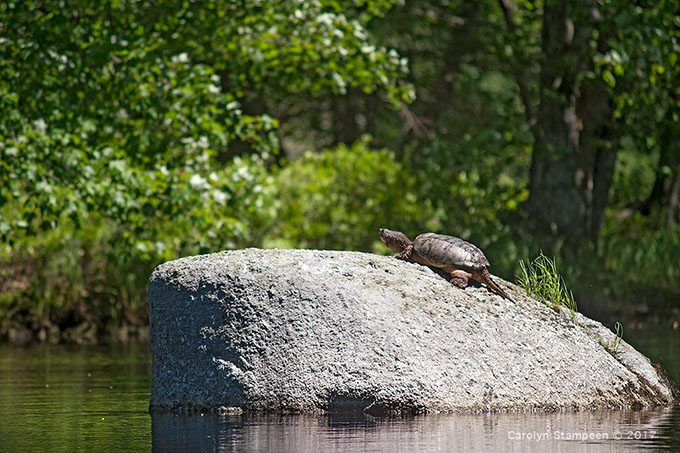 A large Snapping Turtle sunning on a rock in the middle of the river.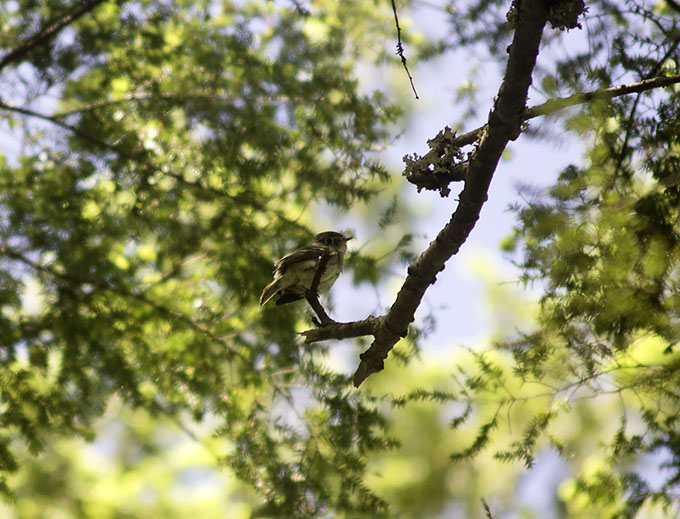 A Least Flycatcher was difficult to see, but its call was incessant.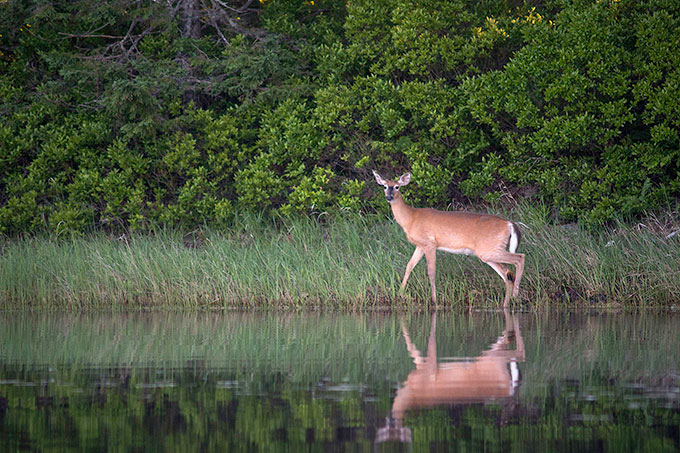 Reward of being in a canoe early in the morning: a deer grazing along the shoreline.